Prattville Intermediate School Jr. Beta Club
We have revamped our Jr. Beta club starting this year.
Please read carefully below to find out how to qualify!
The qualification requirements have changed.
The timeline has changed.
Criteria for eligibility for Prattville Intermediate Junior Beta Club:
All A's for the entire second semester (January-May) of last school year (2021-2022), AND all A's for the 1st 9-Weeks of the 2022-2023 school year.

Excellent conduct with no office referrals for the 1st 9-weeks of the 2022-2023 school year.

TWO teacher recommendations.

Membership dues and application turned in by the due date.
Applications will be sent home with the first report cards, and will be due back to Mrs. Fuller on October 24, 2022.


By-Laws:

This chapter of the Junior Beta Club will meet as needed. Prior notification will be sent home.
Members will be chosen from the fifth and sixth grades.

Membership eligibility will be checked at the end of each semester.

Students who were members in a Junior Beta Club at another school automatically transfer into this chapter.

The scholastic requirements will be no grade below an A for any subject during a semester.

The induction ceremony will be held for all members.

Members are encouraged to earn five service hours per semester.

Registration fees include a local fee ($5) and National Beta Club fee ($16 / 5th grade) & ($24 / 6th grade).
*** We will also collect $10 per member for a club t-shirt.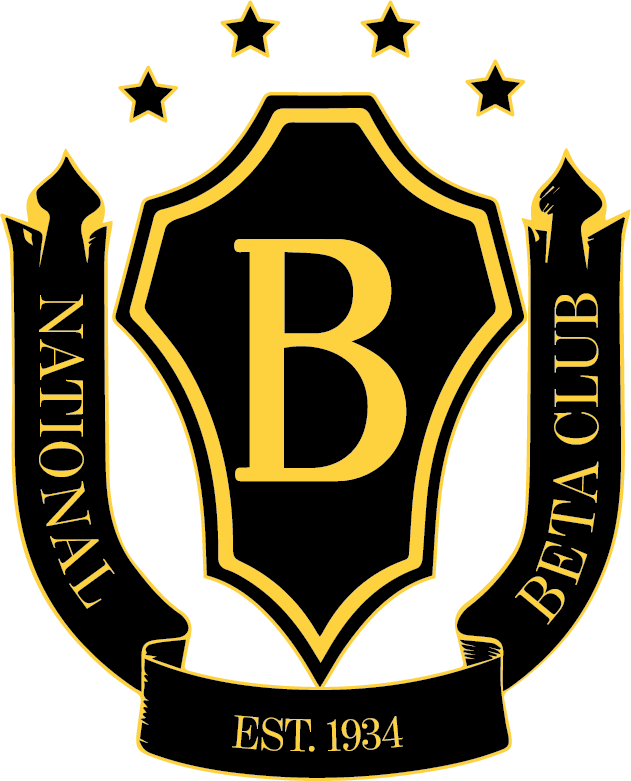 Jessica Fuller
Gifted Education Teacher Jessica.Fuller@acboe.net
Katie Ball