Prattville Intermediate School Library
Please Check out these Important and Helpful Websites

Destiny Card Catalog

Spelling City

Sheppard Software

Copyright Kids
Copyright and Schools

Digital Citizenship from Auburn University

CoolMath4kids

Onguard Online
You can find all of these links under "Useful Links" on Homepage!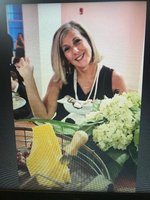 Katrina McLeod
Librarian

Phone: 361-3880 x19019
Checkout our e-books!

See below for step-by-step instructions.These instructions are for desktops and laptops

If you prefer to use an app, please download the
BryteWave K-12 app

This is the URL needed to sign-in: http://wbb41795.follettshelf.com

Your username and password are the same as your "S" checkout number.

Renaissance Home Connect

Parents can set up email updates in Renaissance Home Connect so that they receive an email whenever their child does work at school (including Accelerated Reader quizzes).

User Name:
your student's AR number (their 'S' number)

Password:
abc

If you would like to receive emails showing your student's quiz or test results, click the Email Setup link in Renaissance Home Connect and follow the directions.
Destiny
This is our card catalog system. Now you can search our card catalog from home!https://acboe.follettdestiny.com/common/welcome.jsp?context=saas25_0152535
E-books Instructions to Checkout
Instructions to Checkout E-books
http://images.pcmac.org/SiSFiles/Schools/AL/AutaugaCounty/PrattvilleIntermediate/Uploads/Publications/2013-2014%20Instructions%20for%20e-books.pdf