Prattville Intermediate School Lunch Program
Welcome to Our Lunchroom

Menus are subject to change without notice.

Lunch/breakfast tickets may be purchased with cash or checks.

Child's name and an indication for extra food or beverages should appear on checks!

Milk is included with the price of lunch. Extra milk is $ .85

Pay for meals online at PayPams.com. There is a fee of $1.95 per transaction!

Those who qualify may receive free or reduced meals.

A new application is required each year please follow this link for the application
Lunch Prices Listed Below

Student's Lunch - FREE


Student's Breakfast - FREE


Teacher's Lunch - $3.00


Teacher's Breakfast - $1.50


Visitor's Lunch - $4.75
Child - $4.75


Visitor's Breakfast - $3.25
Child - $3.25
A la Carte Price List

Ice Cream Cup - 1.00


All Other Ice Cream - 1.00


Brownies - 1.00


Rice Krispy - 1.00


String Cheese - .75


Cookies (1 Cookie) - 1.00

CHIPS .75
FRUIT ROLL UP .50
Scooby Doo gumies .50
cheez-itz .50
envy drink 1.50
bottled water 1.00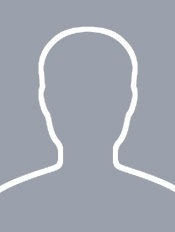 Theresa Gentry
Manager

Phone: 334-361-3825
In accordance with federal law and U.S. Department of Agriculture policy, this institution is prohibited from discriminating on the basis of race, color, national origin, sex, age or disability. USDA is an equal opportunity provider and employer.

MENUS ARE SUBJECT TO CHANGE WITHOUT NOTICE